With Game Meat
Sausages of wild game, prized by connoisseurs of good taste, more and more strangers to our tables. Anyone who has tasted them will not be able to have to give up such a unique flavor. Our sausages and kabanosy are prepared according to recipes from top quality meat.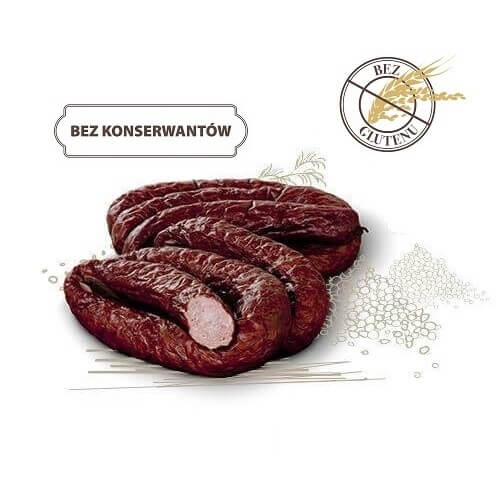 GAME SAUSAGE
A dried sausage with a wonderful garlic and juniper aroma. Thanks to the precious game meat, this product tastes delicious.
Packaging: map
Weight: 400 g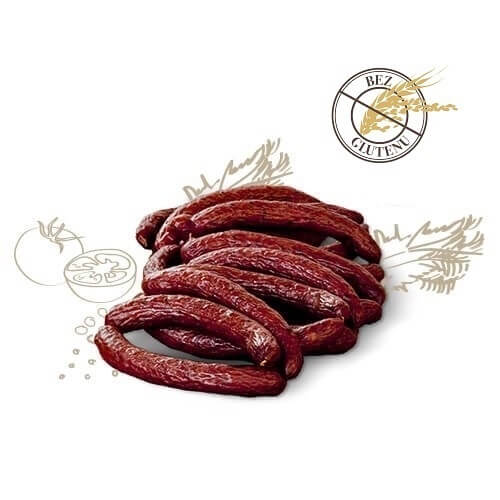 KABANOS with GAME meat
A delicate and fragile premium quality kabanos prepared from deer meat and with addition meat from pork shoulder and bacon. After cold smoking it becomes wonderfully tender.
Packaging: map
Weight: 300 g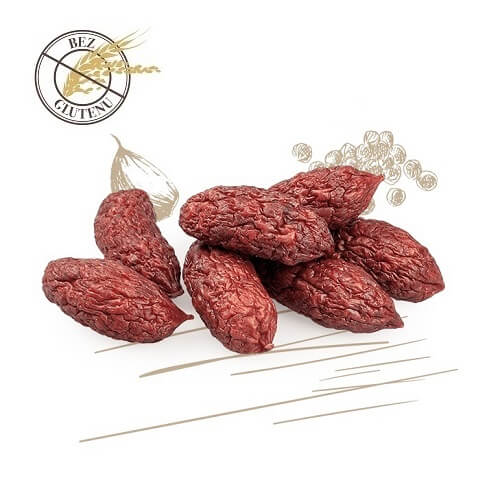 Hunter's dried sausage
This sausage is a perfect combination of the highest quality game meat with pork. Its tenderness and characteristic shape make it an ideal snack. Premium quality product.
Packaging: map
Weight: 250 g
Szanowny Użytkowniku ! Wejście na stronę internetową www.bacowkatowary.pl (dalej: "Serwis"), wymaga wyrażenia zgody na wykorzystanie przez Administratora plików cookies (ciasteczek) w celach opisanych w Polityce prywatności. Warunki przechowywania cookies i dostęp do ich ustawień możesz sprawdzić lub zmodyfikować za pomocą ustawień Twojej przeglądarki. Naciskając przycisk "Wyrażam zgodę" potwierdzasz, że zapoznałeś się z informacjami zawartymi w Polityce prywatności oraz że Twoja zgoda jest świadoma i dobrowolna. Polityka prywatności
The cookie settings on this website are set to "allow cookies" to give you the best browsing experience possible. If you continue to use this website without changing your cookie settings or you click "Accept" below then you are consenting to this.