Dry-cured ham
Excellent dry-cured ham, prepared from raw meat, dried and then gently smoked with cold smoke. Deliciously seasoned, tempting with taste and aroma. Long matured ham available for sale by weight, as well as in a handy package.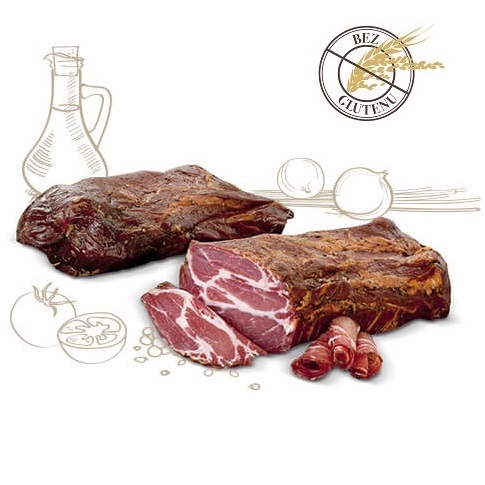 LONG MATURED PORK NECK
This delicious long matured pork neck, dried and subtly cold smoked, will enrich your diet with easily digestible protein, and equally importantly, add a unique taste and aroma to your menu.
Packaging: vac
Weight: 0,8-1 kg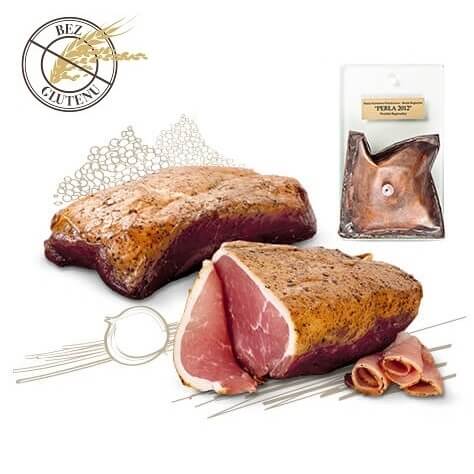 Long matured ham
Long matured ham is an excellent ham with the flavour similar to Parma ham. This carefully hand-selected meat is first dried and then cold smoked. Thanks to a special blend of herbs takes on such a great taste and aroma that it would be a pity not to taste it.
Packaging: vac
Weight: 0.8-1 kg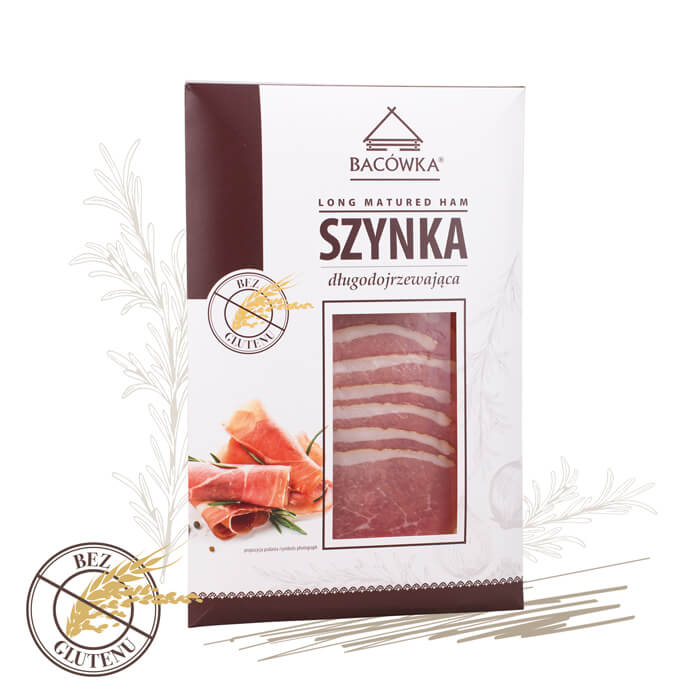 Long matured ham
Exquisite ham of the raw, long-ripening meat with the flavour similar to Parma ham. Dried and then smoked with cold smoke. Perfectly seasoned, cut, enclosed in a handy carton.
Packaging: MAP
Weight: 93 g
Szanowny Użytkowniku ! Wejście na stronę internetową www.bacowkatowary.pl (dalej: "Serwis"), wymaga wyrażenia zgody na wykorzystanie przez Administratora plików cookies (ciasteczek) w celach opisanych w Polityce prywatności. Warunki przechowywania cookies i dostęp do ich ustawień możesz sprawdzić lub zmodyfikować za pomocą ustawień Twojej przeglądarki. Naciskając przycisk "Wyrażam zgodę" potwierdzasz, że zapoznałeś się z informacjami zawartymi w Polityce prywatności oraz że Twoja zgoda jest świadoma i dobrowolna. Polityka prywatności
The cookie settings on this website are set to "allow cookies" to give you the best browsing experience possible. If you continue to use this website without changing your cookie settings or you click "Accept" below then you are consenting to this.