Tea and coffee
Excellent black, green and Pu-Erh teas and different blends of fruit and herbs. Cranberry with cornflower and sunflower petals, raisins with cherry, wild mallow tea – they all taste delicious and regenerate you after a hard day. And for stimulation, we invite you for 100% Arabica aromatic coffee.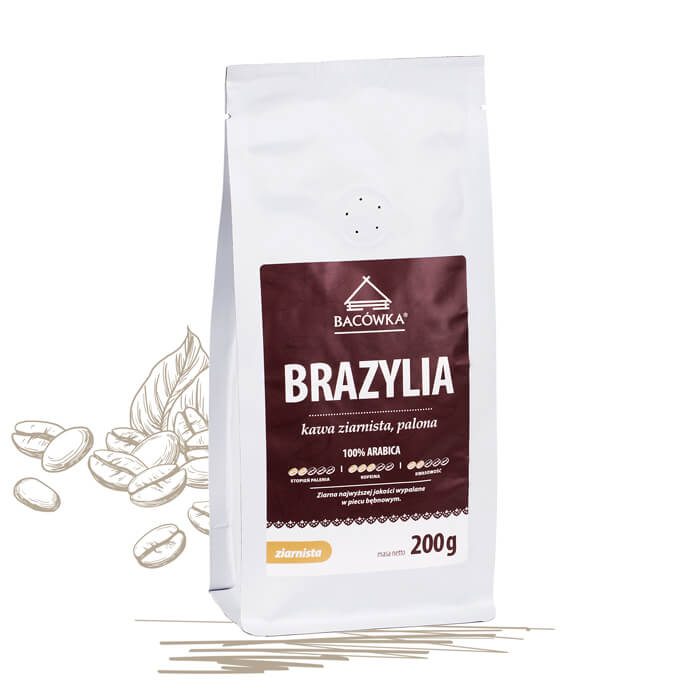 Coffee beans Brazil
Aromatic 100% Arabica coffee from the coffee capital – Brazil. The right climate and favorable terrain make Brazilian coffee the best quality in the world. High-quality coffee beans are roasted in a drum oven, which affects the taste of the product.
Crema ground coffee
A delicate and aromatic 100% Arabica coffee. Perfect for morning awakening, light, roasted, with a balanced taste. Ground coffee from beans roasted by hand in a drum oven, perfect for any type of brewing.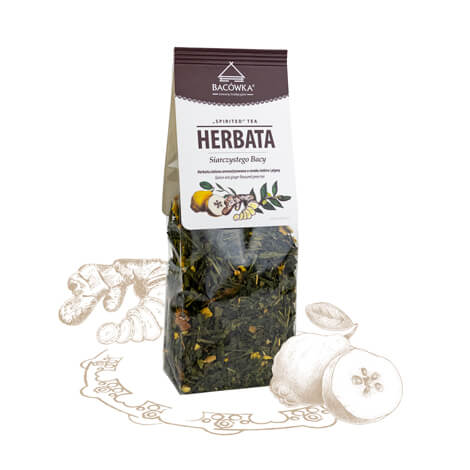 Spirited Green Tea
The original mix based on green, heavily herbal tea Sencha. The combination of ginger, quince  and the admixture of sunflower petals pleasantly warms and gives the distinct aroma of the beverage.
Weight: 90 g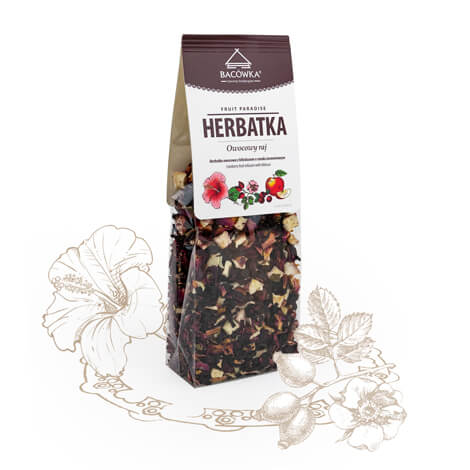 Fruit Infusion fruit paradise
Aromatic and tasty composition hibiscus, apples and cranberries, mixed with rose petals Damascus. Tea not only tastes delicious, also pampers the senses fruity aroma.
Weight: 75 g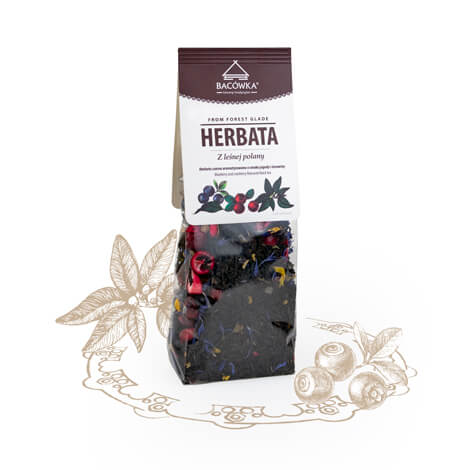 Black Tea from Forest glade
Intensely fruity black tea with the addition of cornflower and sunflower petals. Driedfruits black berries and the addition of sweet pineapple and sourness cranberry is responsible for the wonderful, fruity flavor notes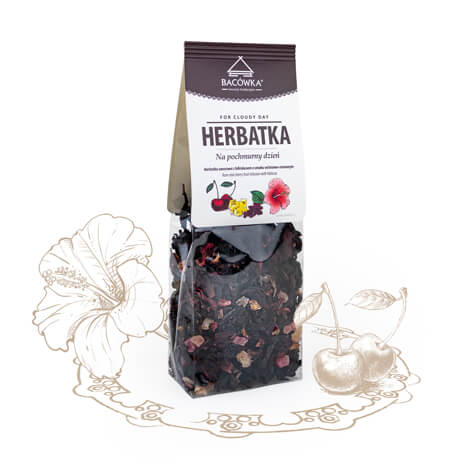 Fruit infusion for cloudy day
Rum and cherry fruit infusion with hibiscus excellent for a cloudy day.
Weight: 130 g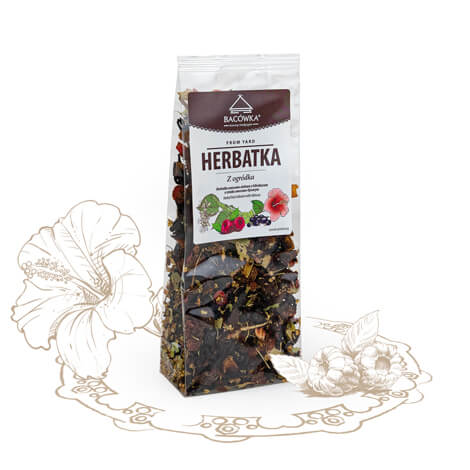 Herbal fruit infusion from yard
Fruity-herbal tea smelling of linden, hibiscus, wild rose and black lilac with a fruity note. Sweet raisins broken by the expressive taste of raspberries and blackcurrants and herbal additives are an interesting combination of flavours, perfect for any time of the day.
Weight: 70 g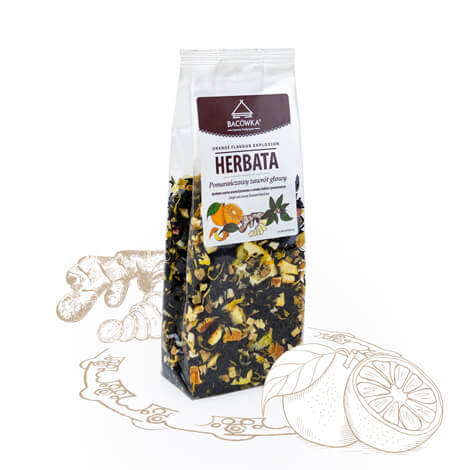 Orange flavour explosion black tea
Ginger and orange flavoured black tea. Aromatic and warming, excellent for cold evenings.
Weight: 80 g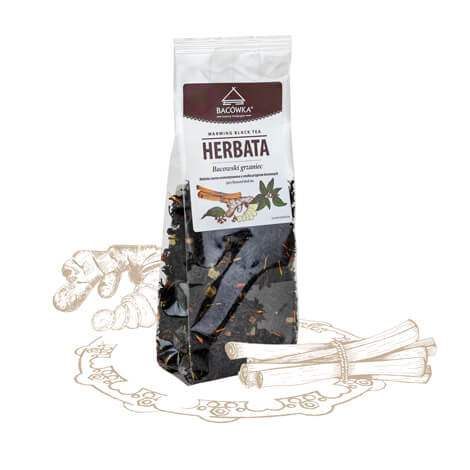 WARMING BLACK TEA
Very aromatic, spice flavoured black tea. Scented with cinnamon, clove, ginger and sandal tree, it will warm you up and enjoy your time during long winter evenings.
Weight: 70 g
Szanowny Użytkowniku ! Wejście na stronę internetową www.bacowkatowary.pl (dalej: "Serwis"), wymaga wyrażenia zgody na wykorzystanie przez Administratora plików cookies (ciasteczek) w celach opisanych w Polityce prywatności. Warunki przechowywania cookies i dostęp do ich ustawień możesz sprawdzić lub zmodyfikować za pomocą ustawień Twojej przeglądarki. Naciskając przycisk "Wyrażam zgodę" potwierdzasz, że zapoznałeś się z informacjami zawartymi w Polityce prywatności oraz że Twoja zgoda jest świadoma i dobrowolna. Polityka prywatności
The cookie settings on this website are set to "allow cookies" to give you the best browsing experience possible. If you continue to use this website without changing your cookie settings or you click "Accept" below then you are consenting to this.