Traditional Smoked Meats
Like our ancestors, we also find the cleansing power of fire and water very important. For this reason we use mountain spring water for curing our meats and alder, beech and juniper wood for smoking in our traditional smokehouse. We invite you to taste the best traditional smoked meats.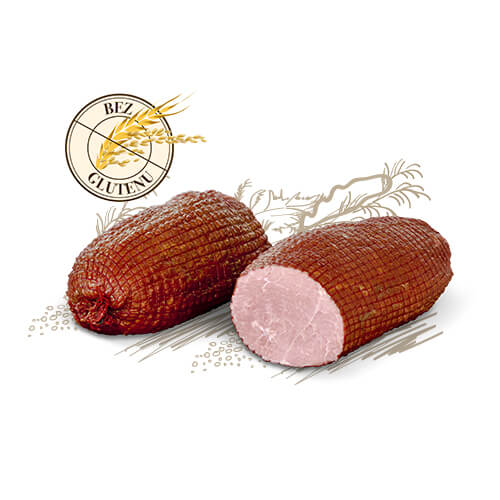 SMOKED BEEF
A real rarity on the Polish market; made from excellent quality hand-selected beef. Carefully smoked and cured, acquires its fragility and succulence which are typial features of premium products.
Packaging: vac
Weight: 0.8 – 1kg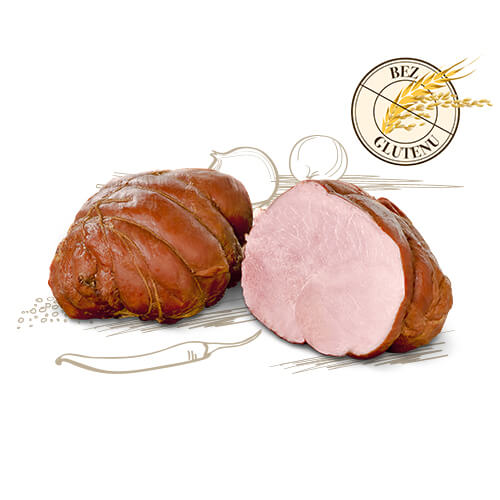 SMOKED VEAL
Excellent smoked veal prepared according to the best Polish traditions of curing meats. It delights with the unique aroma thanks to gentle curing and seasoning with fresh herbs. Highly recommended for children and lovers of original meats.
Packaging: vac
Weight: 600 g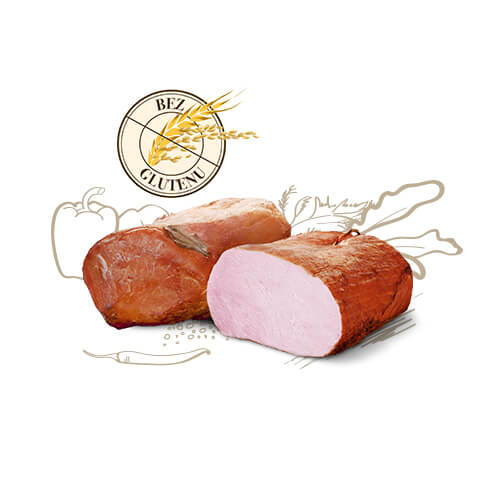 MARYNA'S SIRLOIN
The most delicate piece of sirloin cured in special brine with pickling salt and a fragrant bouquet of spices. It gets the full flavour while smoking over the beech and alder wood. A rarity for connoisseurs of delicious meats.
Packaging: bac
Weight: 800g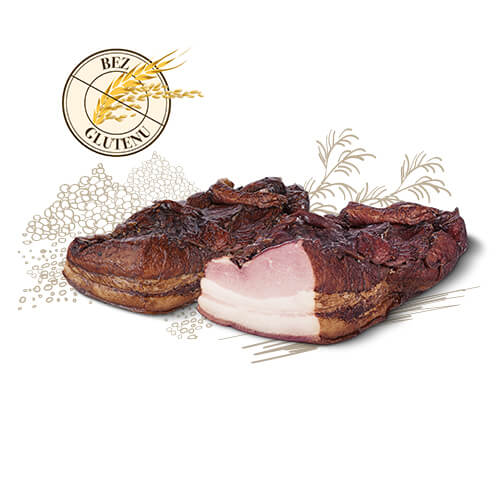 SHEPHERD'S BACON
Juicy Shepherd's bacon is the effect of curing meat in carefully selected aromatic spices and subtle smoking over the beech wood. We highly recommend this premium product to bacon lovers.
Packaging: vac
Weight: 500g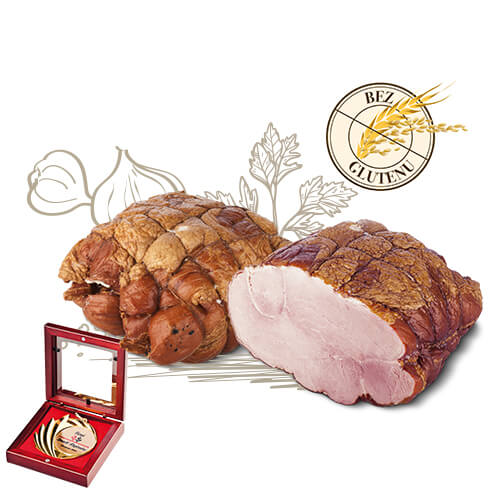 "LIPNICKA" HAM
Excellent  ham with a rich tasty aroma of slightly smoked meat. It gently stratifies while cutting which is characteristic for cured meats retaining the structure of muscles. It looks great arranged in slices.
Packaging: vac
Weight: 3-3,5 kg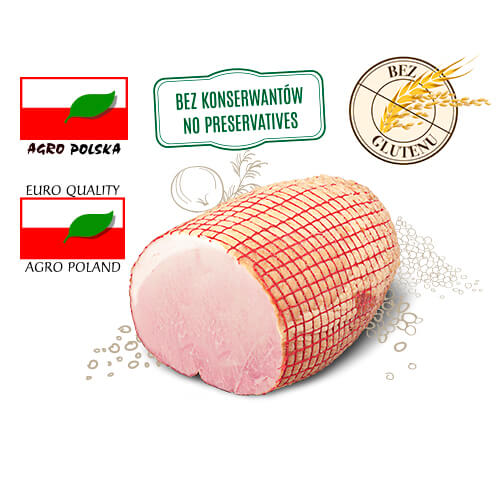 HAM WITH HIMALAYAN SALT
Delicate pork enriched with precious and pure Himalayan salt. A slice or two put in a sandwich will make it extremely tasty and healthy.
Packaging: vac
Weight: 1,5 kg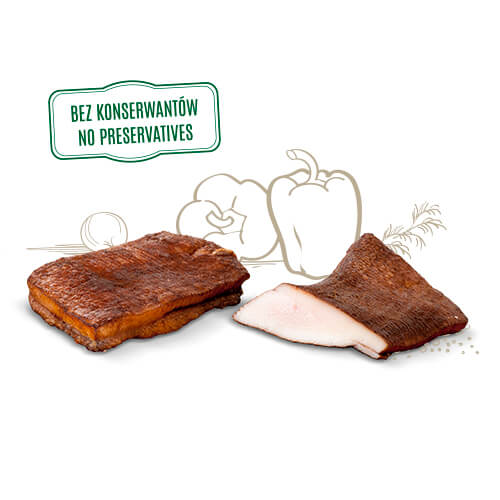 SMOKED "SPYRKA"
Tasty, truly rural pork fat with the beautiful golden rind; necessary in each traditional Polish kitchen.
Packaging: vac
Weight: 300g
Używamy plików cookies, aby ułatwić Ci korzystanie z naszego serwisu oraz do celów statystycznych. Korzystając z naszej strony wyrażasz zgodę na wykorzystywanie przez nas plików cookies. Jeśli nie blokujesz tych plików, to zgadzasz się na ich użycie oraz zapisanie w pamięci urządzenia. Pamiętaj, że możesz samodzielnie zarządzać cookies, zmieniając ustawienia przeglądarki.
The cookie settings on this website are set to "allow cookies" to give you the best browsing experience possible. If you continue to use this website without changing your cookie settings or you click "Accept" below then you are consenting to this.