Teas and Syrups
Excellent black, green and Pu-Erh teas and different blends of fruit and herbs. Cranberry with cornflower and sunflower petals, raisins with cherry, wild mallow tea – they all taste delicious and regenerate you after a hard day.
Syrups – a unique blend of fruits and herbs created by the best professionals. Our syrups make an excellent addition to tea, yoghurt, ice-cream and desserts. They are also used to make tasty drinks after thinning them with water.
For a good mood fruit tea 130 g.
For Awakening Pu-Erh Tea 75g
Invigorating mixture on the basis of red tea Pu-Erh, with a touch of wild mallow flowers and cranberries. Wild mallow flower is a valuable source of antioxidants, in turn, cranberries provide a vitamin boost of energy. This aromatic tea is the perfect choice for a good start to the day.
For Beauty Fruit Tea 75g
Aromatic and tasty composition hibiscus, apples and cranberries, mixed with rose petals Damascus, valued since ancient times for the beneficial effect on the skin. Tea not only tastes delicious and pampers the senses fruity aroma, but also allows the skin to maintain a youthful glow.
Spirited Green Tea 90g
The original mix based on green, heavily herbal tea sencha. The combination of ginger and quince pleasantly warms and gives the distinct aroma of the beverage, and the admixture of sunflower petals helps to strengthen and cleanse the body.
Forest Berries Flavoured Black Tea 90g
Intensely fruity black tea
with the addition of
cornflower and sunflower petals. Driedfruits black berries make
no
sedative properties, and the addition of sweet pineapple and cranberry Kwaskowa
is responsible for the
wonderful
,
fruity
flavor notes
.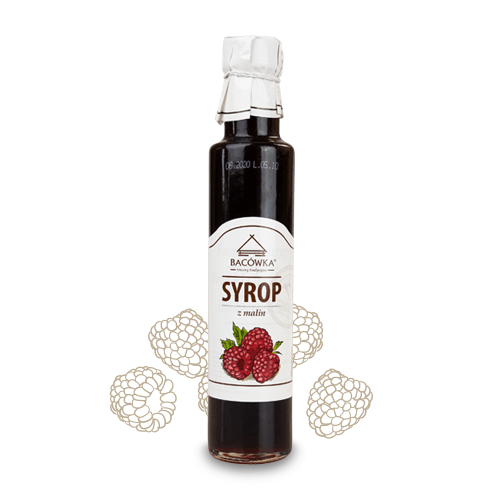 Raspberry syrup 315g
Tasty ripe raspberry syrup. Just a few drops added to the tea make the brew become extraordinary sweetness of summer fruit. The syrup is ideal for the desserts, cocktails, and combined with the mineral water to create a refreshing drink.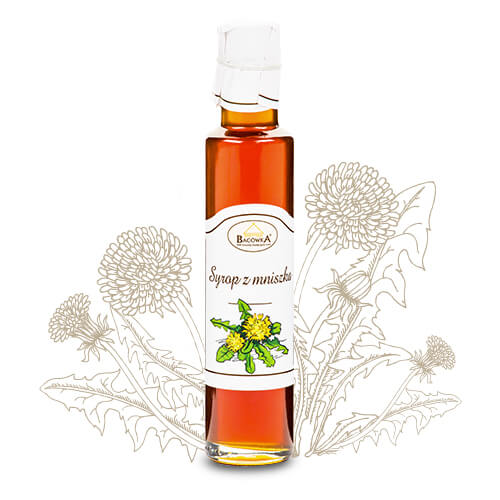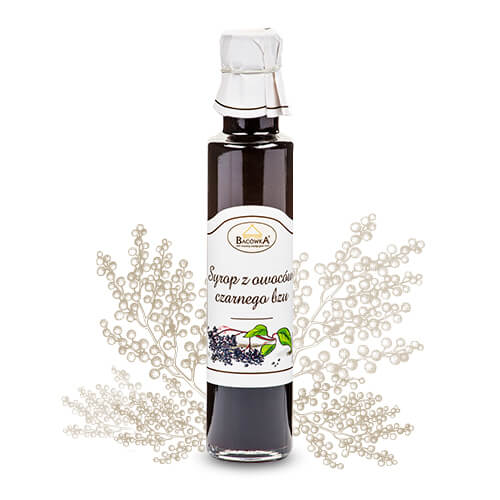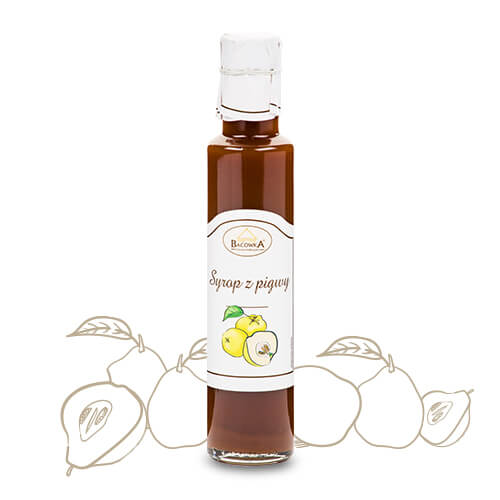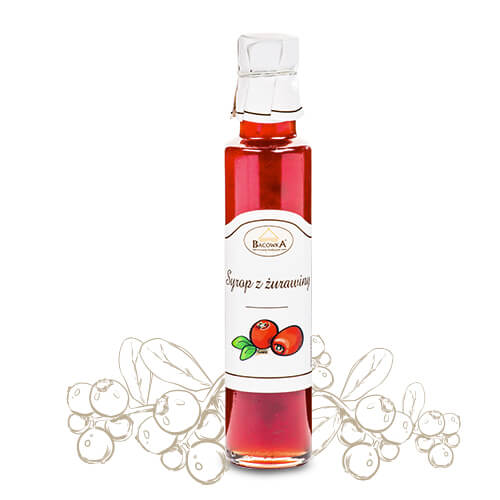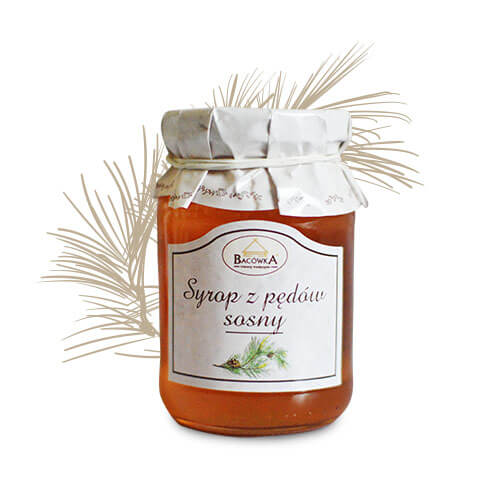 Pine shoots syrup 200g
Delicious syrup prepared from the young shoots of pine trees, rich in vitamin C, minerals and essential oils. Good to have it at hand during weakened immunity. Goes well not only in the tea, but also added to the pancakes.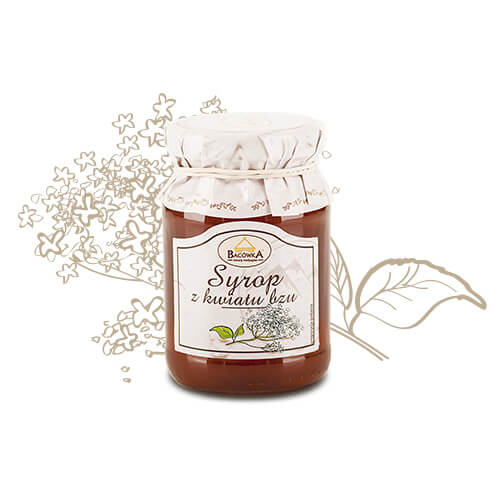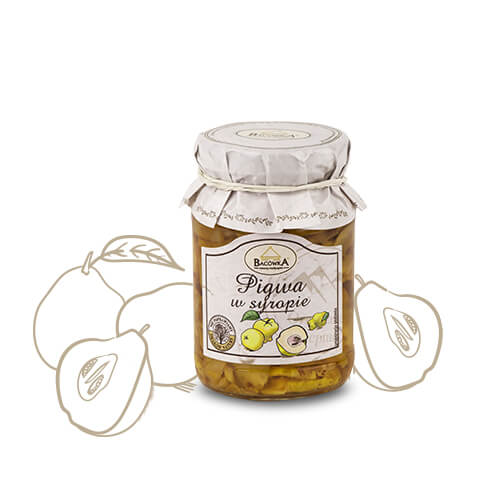 Quince for tea 200g
Quince is a fruit just in time for tea. Nada its intense flavor and aroma, and at the same time provide great health benefits in the form of vitamins and valuable minerals. Tasty and reliable way to cold.
Szanowny Użytkowniku ! Wejście na stronę internetową www.bacowkatowary.pl (dalej: "Serwis"), wymaga wyrażenia zgody na wykorzystanie przez Administratora plików cookies (ciasteczek) w celach opisanych w Polityce prywatności. Warunki przechowywania cookies i dostęp do ich ustawień możesz sprawdzić lub zmodyfikować za pomocą ustawień Twojej przeglądarki. Naciskając przycisk "Wyrażam zgodę" potwierdzasz, że zapoznałeś się z informacjami zawartymi w Polityce prywatności oraz że Twoja zgoda jest świadoma i dobrowolna. Polityka prywatności
The cookie settings on this website are set to "allow cookies" to give you the best browsing experience possible. If you continue to use this website without changing your cookie settings or you click "Accept" below then you are consenting to this.