Sweets
In our chocolates you will find what the best confectionery masters have had to offer for ages. The manual process of forming chocolate gives it the truest flavour. The dried fruit and nuts do not contain any preservatives or chemical additives.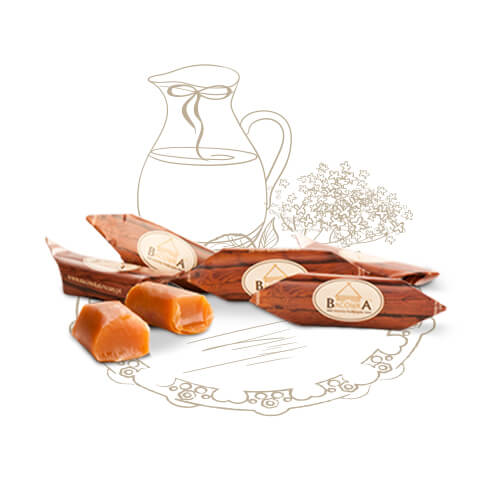 Handmade fudge from Bacówka
Excellent, delicious, handmade based on traditional recipes. It is composed of totally natural products of domestic origin.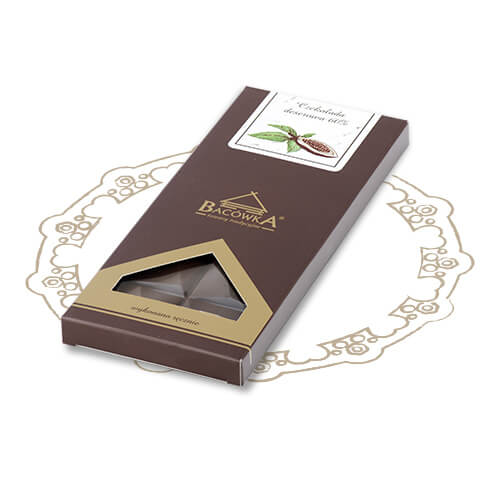 Handmade dark chocolate 60% 100g
The classic dark chocolate with Bacówki is a unique composition of real milk and a large portion of cocoa. There are intense flavor and velvety texture, thanks to the great melt in the mouth.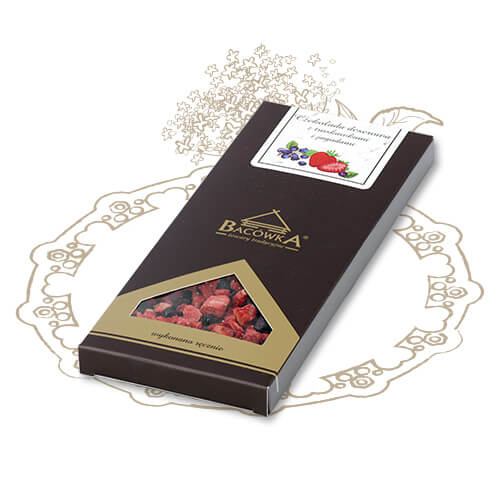 Handmade dark chocolate 60% with strawberries and blueberries 100g
Gourmet chocolate with a high cocoa content, abundantly enriched with strawberries and blueberries. This delicious snack win the heart of every lover of sweets, delighting the unique composition of the highest quality chocolate dessert and sweet summer fruit.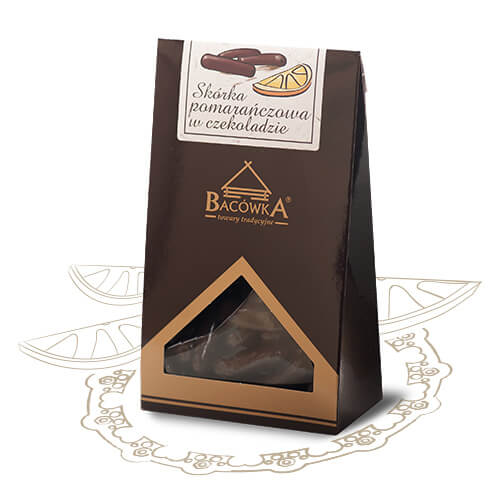 Orange peel in chocolate 100g
Exquisite delicacy made with candied orange peel, doused with an excellent chocolate. Fruit interior, hidden under a crispy shell impresses with fullness orange flavor and aroma. This rarity is ideal as a dessert on Christmas table or as a treat for special occasions.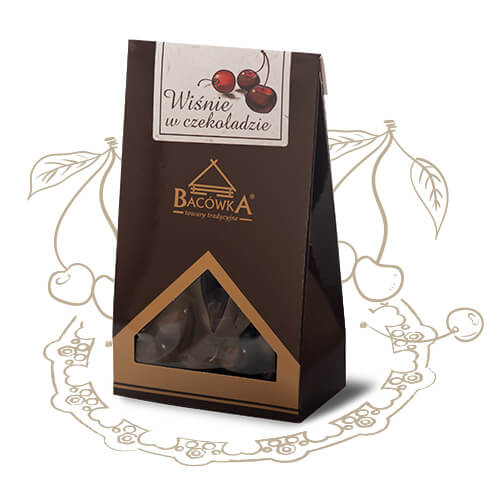 Cherries in chocolate 100g
Juicy, fresh candied cherries dipped in a delicate, melt-in-your mouth chocolate. This dessert is a hit for romantic occasions. With sleek packaging will be a lovely gift for someone special.
Używamy plików cookies, aby ułatwić Ci korzystanie z naszego serwisu oraz do celów statystycznych. Korzystając z naszej strony wyrażasz zgodę na wykorzystywanie przez nas plików cookies. Jeśli nie blokujesz tych plików, to zgadzasz się na ich użycie oraz zapisanie w pamięci urządzenia. Pamiętaj, że możesz samodzielnie zarządzać cookies, zmieniając ustawienia przeglądarki.
The cookie settings on this website are set to "allow cookies" to give you the best browsing experience possible. If you continue to use this website without changing your cookie settings or you click "Accept" below then you are consenting to this.