Sauces and Mustards
Our mustards and sauces are produced in a traditional way by local producers. Perfect proportions and well-chosen ingredients are the secret of their success and extraordinary taste. In our offer there are sauces and mustards with a mild flavour (e.g. honey-based mustard) as well as spicier ones (e.g. highland sauce with an addition of hot chili pepper).
No preservatives and artificial dyes.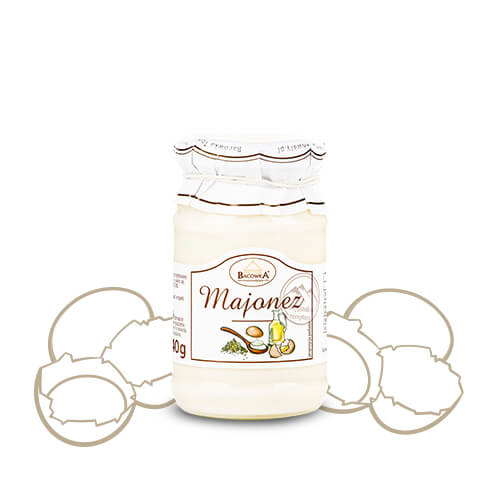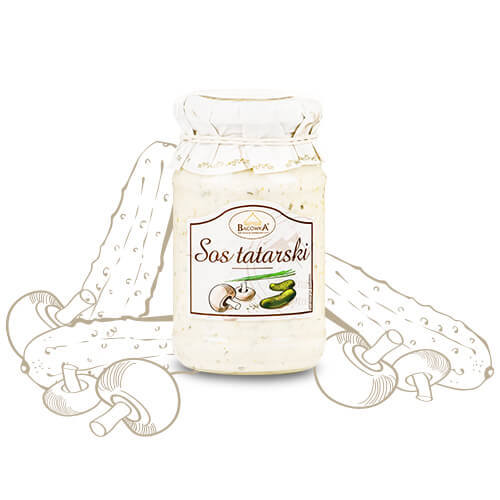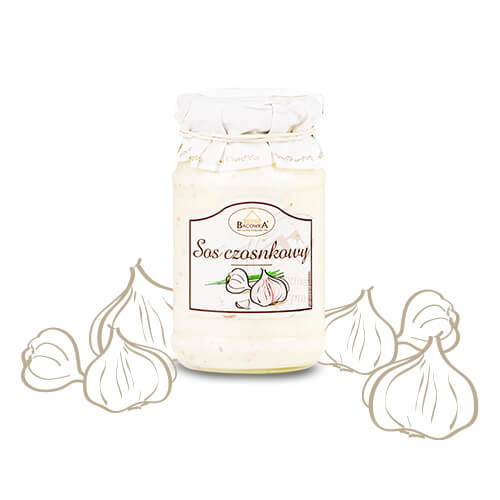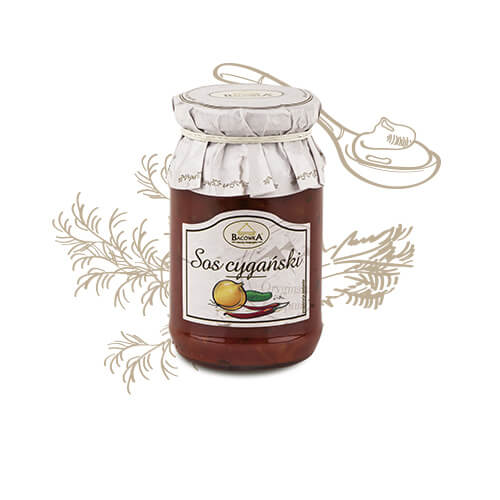 Gipsy sauce 270g
Delicious sauce tomato and capsicum with abundant onions, garlic notes about palpable. Prepared according to a proven recipe, properly seasoned, it is a great addition to meat dishes, pasta or casseroles.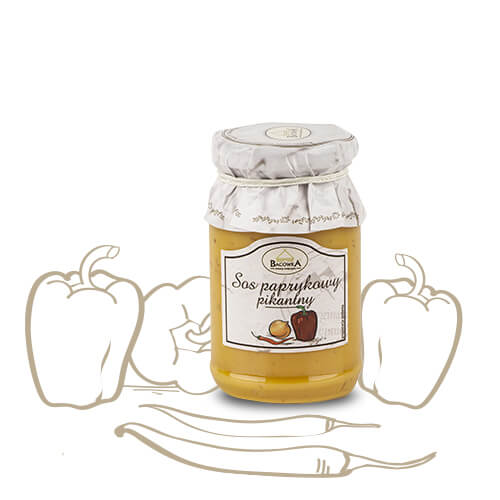 Spicy red pepper sauce 260 g.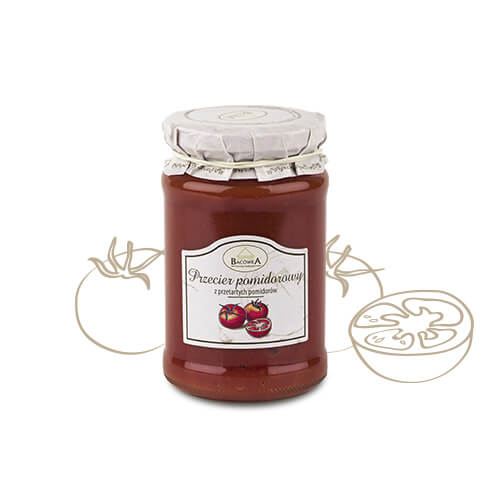 Tomato paste 340g
Rich, aromatic tomato puree with Bacówki is full of true flavor of juicy, ripening in the summer sun tomatoes. Prepared on its base of tomato soup delight all members of the household taste great. Produced by the proven recipe, with the highest quality tomatoes.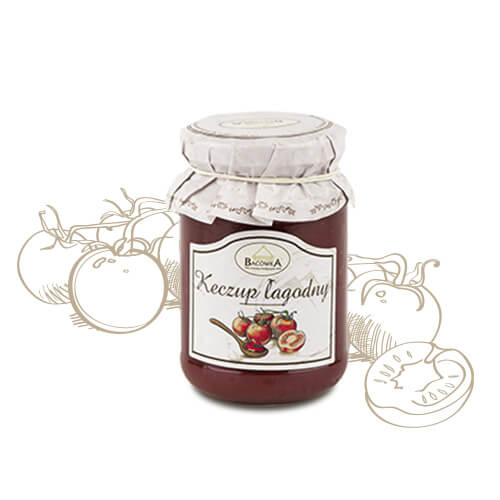 Mild ketchup 200g
Ketchup prepared with the highest quality, juicy tomatoes. It captivates with a gentle but strong tomato flavor and wonderful aroma. Great enriches the taste of sandwiches, pizzas, casseroles and many other dishes. This multi-purpose product, useful in any kitchen.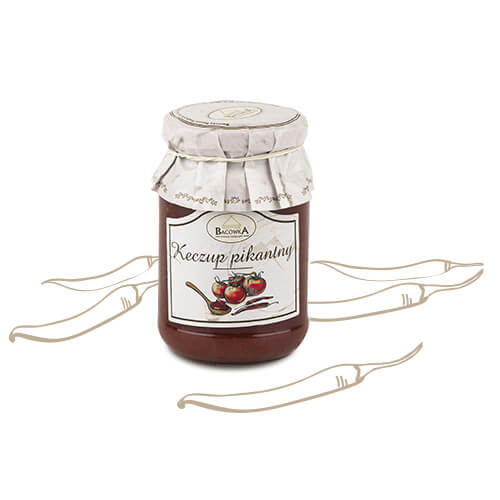 Spicy ketchup 200g
Excellent, very spicy ketchup delights the taste of real tomatoes and a wonderful aroma. Focus gives it an appropriately balanced addition of peppers and carefully selected spices. Go ahead, you can lubricate it sandwiches the bottom of the pizza or enrich the favorite, homemade tomato sauce.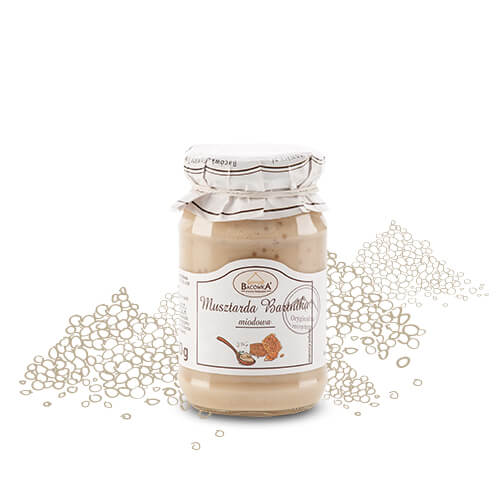 Beekeeper's Mustard 250 g.
Specjal honey mustard.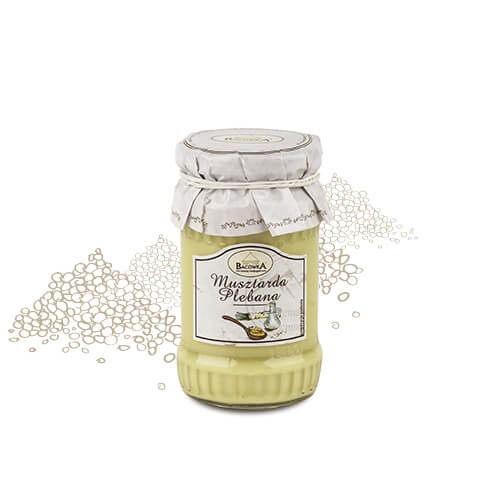 Vicar's Mustard 250 g.
Horseradisch deli-style mustard.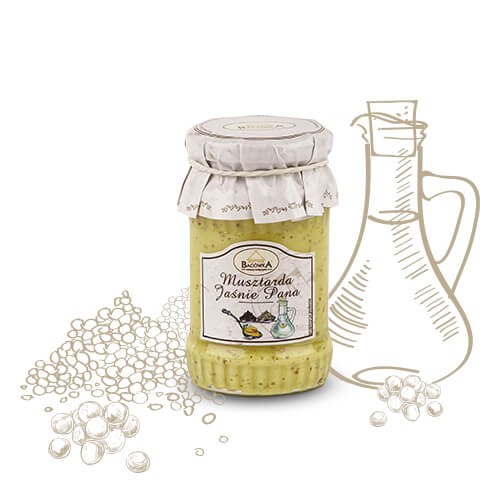 Lord's Mustrard 250 g.
Specjal french mustard.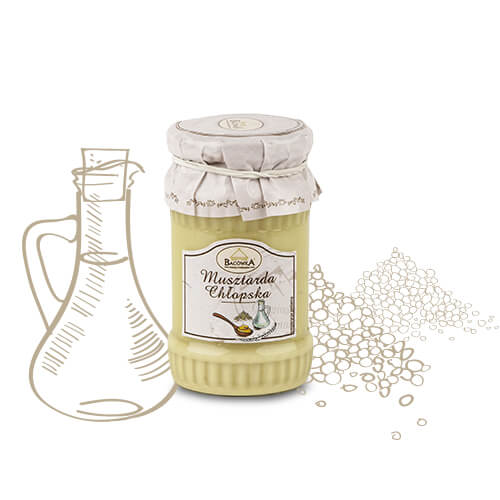 countryman's Mustard 250 g.
Deli-style table mustard.
Używamy plików cookies, aby ułatwić Ci korzystanie z naszego serwisu oraz do celów statystycznych. Korzystając z naszej strony wyrażasz zgodę na wykorzystywanie przez nas plików cookies. Jeśli nie blokujesz tych plików, to zgadzasz się na ich użycie oraz zapisanie w pamięci urządzenia. Pamiętaj, że możesz samodzielnie zarządzać cookies, zmieniając ustawienia przeglądarki.
The cookie settings on this website are set to "allow cookies" to give you the best browsing experience possible. If you continue to use this website without changing your cookie settings or you click "Accept" below then you are consenting to this.