Poultry Products
Poultry products from Bacówka are all excellent quality and ideal for any occasion. Made wholeheartedly and perfectly seasoned always taste delicious. We invite you to try our traditional poultry flavours enjoyed by big as well as small gourmets.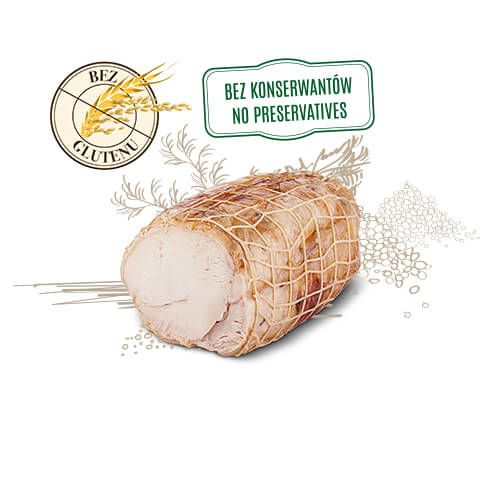 ROAST CHICKEN BREAST
Classical roasted chicken breast made from Polish chicken meat, with a wonderful aroma, goes well with all condiments. This premium quality product is recommended for dinner dishes, salads and sandwiches.
Packaging: vac
Weight: 800g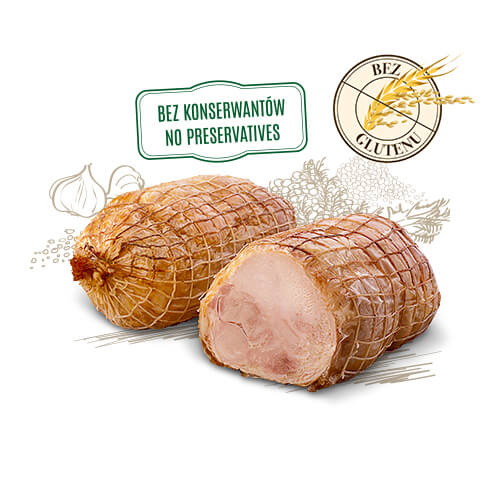 CHICKEN ROULADE
Sensational chicken roulade seasoned with a perfectly selected blend of spices. Once you taste it, you will love it. Premium quality product.
Packaging: vac
Weight: 1.5 kg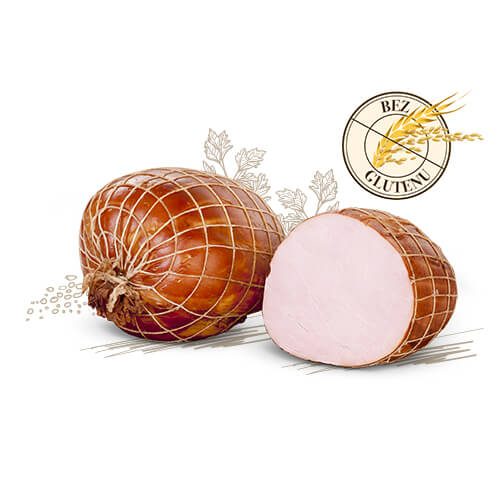 SMOKED TURKEY BREAST
Turkey meat has undoubtedly many advantages: it is tasty, healthy and low in calories. This product is made with the utmost care about flavour and aroma in order to impress everybody who is passionate about good food.
Packaging: vac
Weight: 1 kg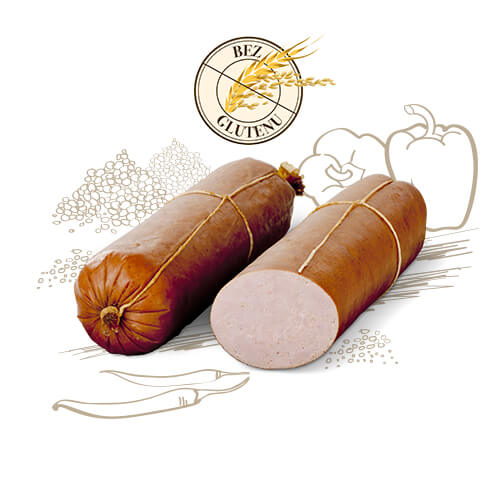 TURKEY SAUSAGE
Gentle sausage made from the best turkey meat. It has a juicy flavour and a typical for blanched sausages aroma with a hint of smoke and spices. Easy to cut makes a tasty addition to sandwiches.
Packaging: map
Weight: 1.5 kg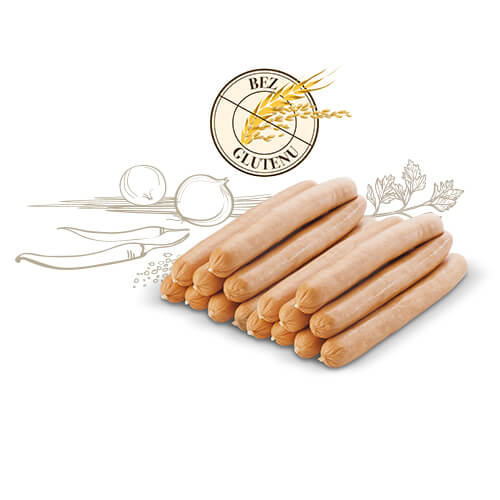 TURKEY BREAKFAST SAUSAGES
Children's favourite snack with a tender consistency and delicious taste. Ideal for breakfast and supper, as a cold or hot dish. We recommend them for cocktail stick appetizers with cheese and vegetables or adding them to your favourite salad. Yum-yum!
Packaging: map
Weight: 400g
Szanowny Użytkowniku ! Wejście na stronę internetową www.bacowkatowary.pl (dalej: "Serwis"), wymaga wyrażenia zgody na wykorzystanie przez Administratora plików cookies (ciasteczek) w celach opisanych w Polityce prywatności. Warunki przechowywania cookies i dostęp do ich ustawień możesz sprawdzić lub zmodyfikować za pomocą ustawień Twojej przeglądarki. Naciskając przycisk "Wyrażam zgodę" potwierdzasz, że zapoznałeś się z informacjami zawartymi w Polityce prywatności oraz że Twoja zgoda jest świadoma i dobrowolna. Polityka prywatności
The cookie settings on this website are set to "allow cookies" to give you the best browsing experience possible. If you continue to use this website without changing your cookie settings or you click "Accept" below then you are consenting to this.