Pastas
Our pasta is produced by traditional cylindrical method from the highest quality, natural products.
No preservatives, dyes. Manufactured based on a traditional recipe.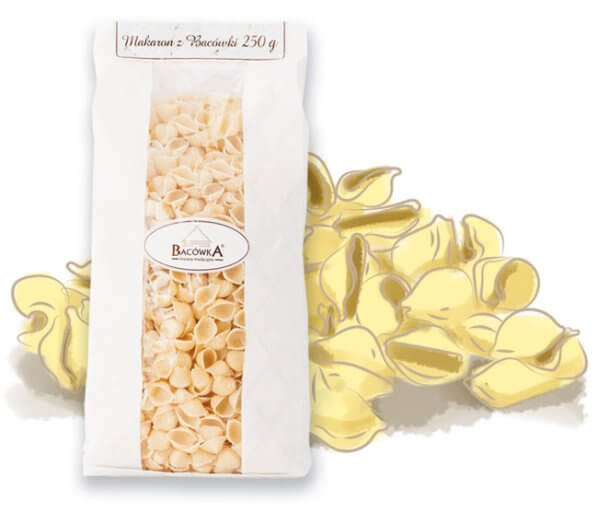 homemade pasta Shells 250 g.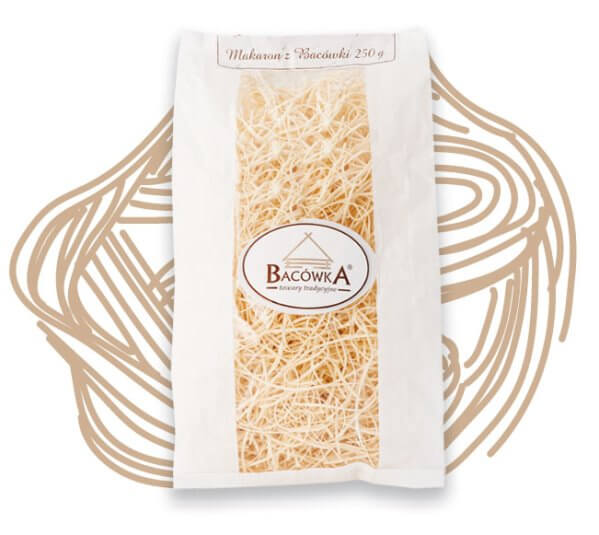 Homemade pasta Spaghetti 250 g.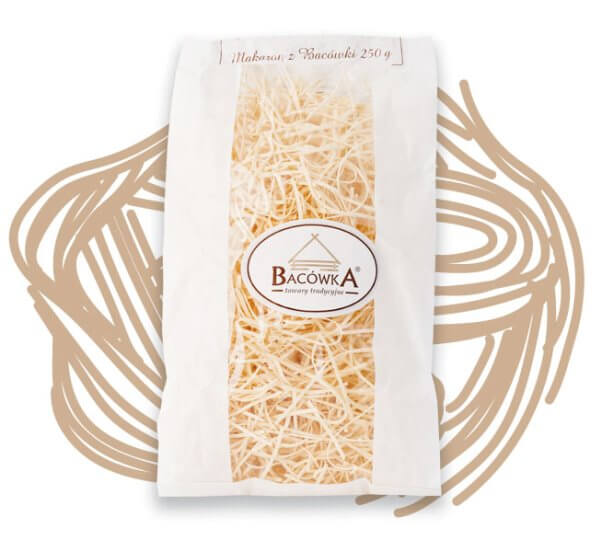 Homemade pasta Vermicelli 250 g.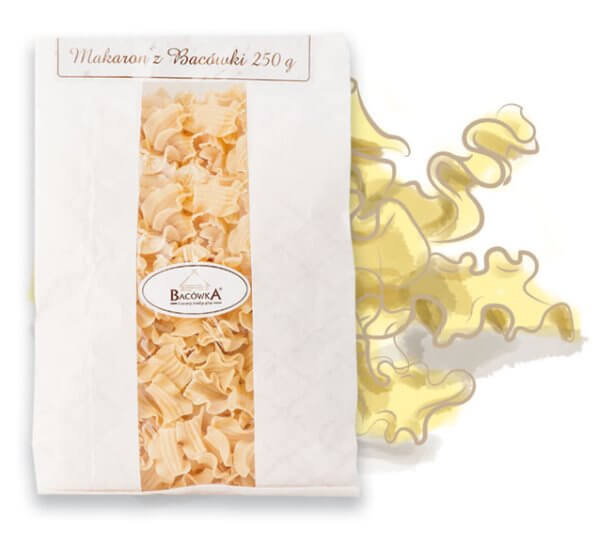 Homemade pasta Frills 250 g.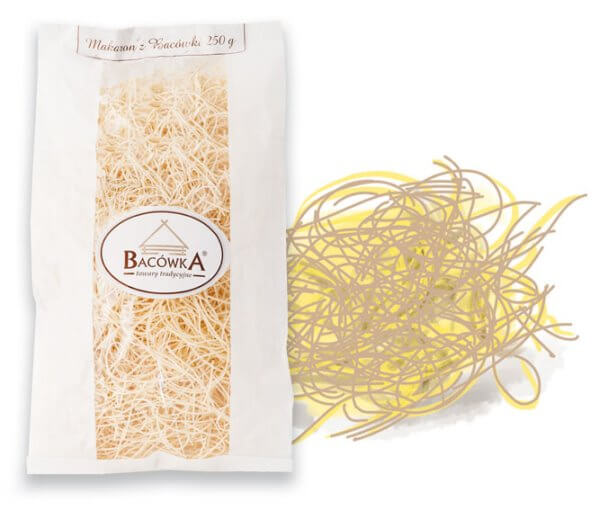 homemade pasta broth noodles 250 g.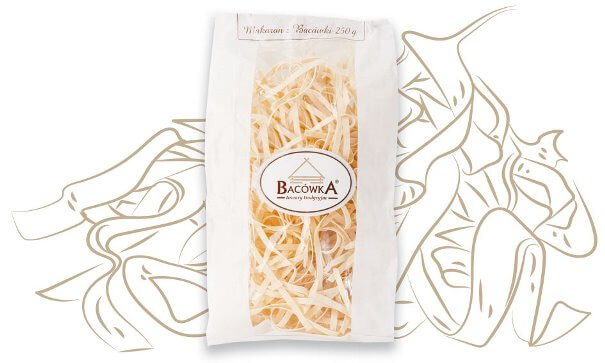 homemade pasta Tagiatelle 250 g.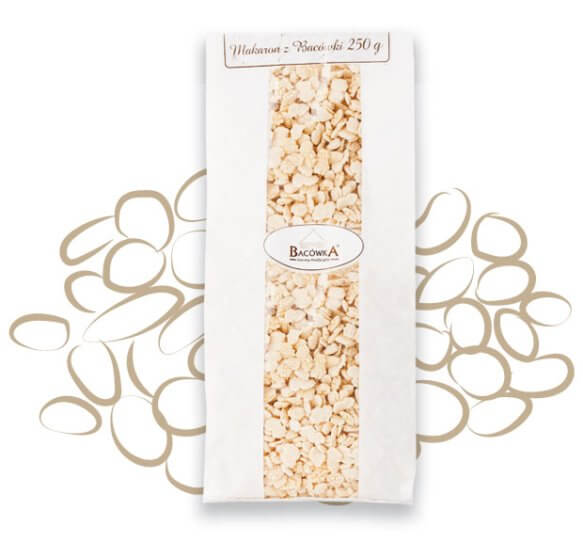 Homemade pasta Beads 250g
Beads pasta with a wonderful, homemade taste. Broth, tomato, onion soup … Each with its addition of a flavor journey in childhood, straight to the grandmother's kitchen, imbued with the aroma of the best traditional dishes.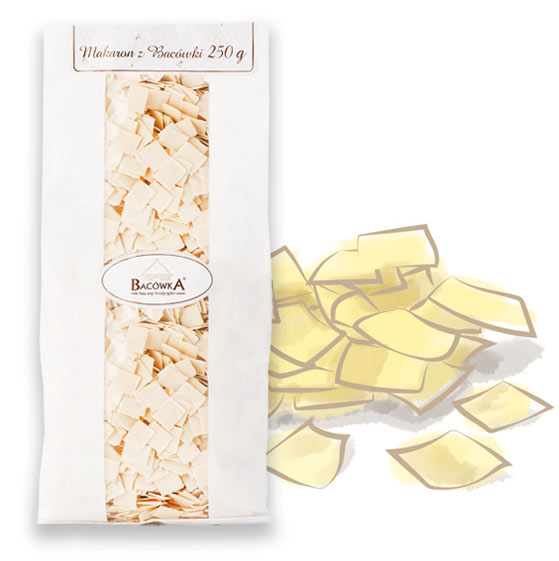 Homemade pasta Squares 250g
Tasty, plump Noodles, in conjunction with traditional sauerkraut and sausage make up the delicious and fast dish dinner. Pasta is easy to prepare and does not stick. Prepared with natural ingredients, with no artificial additives.
Używamy plików cookies, aby ułatwić Ci korzystanie z naszego serwisu oraz do celów statystycznych. Korzystając z naszej strony wyrażasz zgodę na wykorzystywanie przez nas plików cookies. Jeśli nie blokujesz tych plików, to zgadzasz się na ich użycie oraz zapisanie w pamięci urządzenia. Pamiętaj, że możesz samodzielnie zarządzać cookies, zmieniając ustawienia przeglądarki.
The cookie settings on this website are set to "allow cookies" to give you the best browsing experience possible. If you continue to use this website without changing your cookie settings or you click "Accept" below then you are consenting to this.