Offal Sausages
Magnificent offal sausages from BACÓWKA continuously gain new fans. They delight with a wonderful aroma, taste delicious and they are easy to spread on bread. They owe their unique character to the highest quality ingredients and selected spices.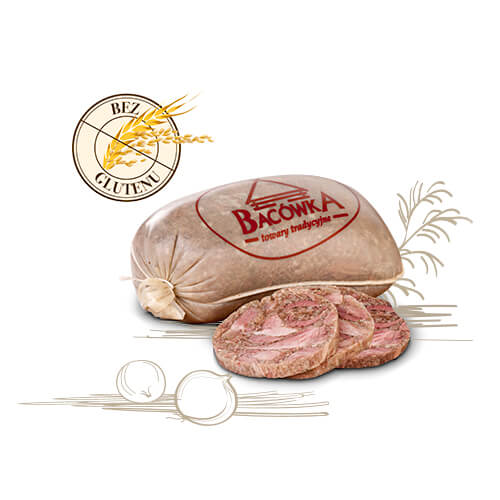 "CWANIOK" BRAWN
Excellent brawn made with pork knuckle and softy offal has a great aroma and it is properly spiced. Especially recommended as a sandwich topping with the addition of some fresh vegetables.
Packaging: bar
Weight: 2,5kg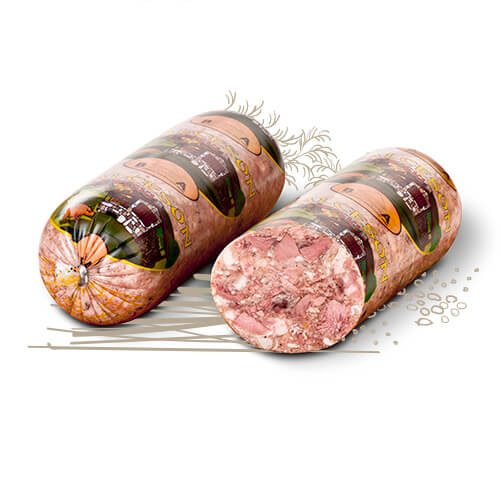 COUNTRY BRAWN
Classic brawn made with high quality pork offal. Skilfully spiced by a sausage master it has an authentic homemade country sausage taste.
Packaging: bar
Weight: 1kg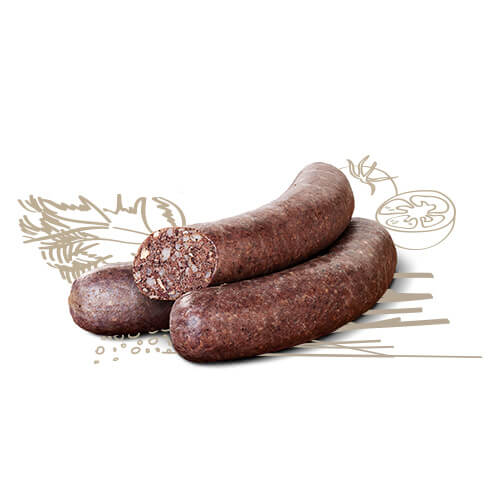 "KRUPNIOCKI" BLACK PUDDING
Krupniocki black pudding has an established position in all Silesian homes for any occasion. Made with barley according to a well-tested recipe tastes great both roasted and grilled.
Packaging: vac
Weight: 400g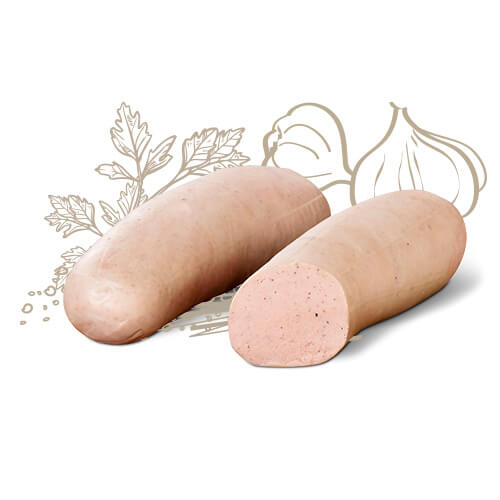 CREAMED PATÉ
Classic sandwich topping with an excellent creamy texture and skilfully spiced. Ideal in a sandwich with some slices of pickled cucumber.
Packaging: vac
Weight: 200-600g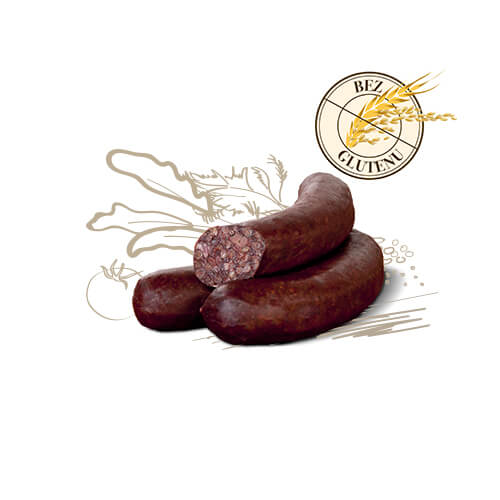 BUCKWHEAT BLACK PUDDING
Homely black pudding made on the basis of buckwheat which is considered one of the healthiest foods. It contributes to its dark colour and nutritional values. Perfect for grilling and roasting.
Packaging: vac
Weight: 400g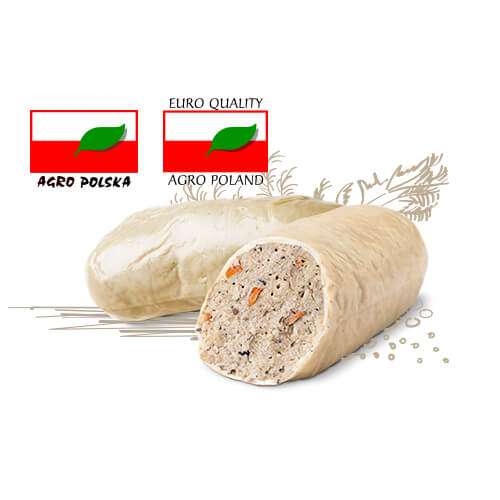 MILLET BLACK PUDDING
It combines the health properties of millet and nutritional goose fat. The addition of turkey liver as well as properly selected spices give it a unique flavour and aroma. It will do well as a cold snack or a warm dish.
Packaging: vac
Weight: 500-800g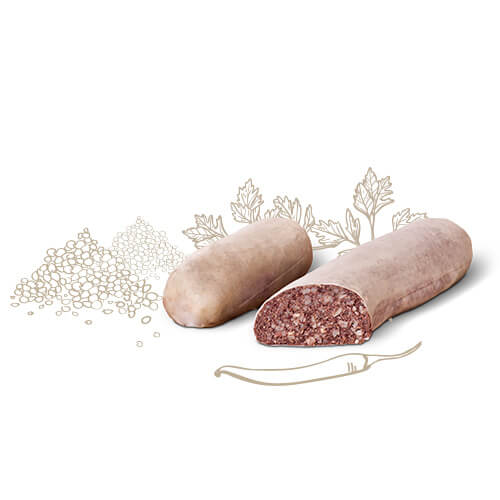 BLACK PUDDING IN GUT
This excellent black pudding in a natural casing is made on the basis of barley. Skilfully seasoned with a blend of natural spices and herbs it makes a great warm dish. Served with sauerkraut it will taste even more delicious.
Packaging: vac
Weight: 300-500g
Szanowny Użytkowniku ! Wejście na stronę internetową www.bacowkatowary.pl (dalej: "Serwis"), wymaga wyrażenia zgody na wykorzystanie przez Administratora plików cookies (ciasteczek) w celach opisanych w Polityce prywatności. Warunki przechowywania cookies i dostęp do ich ustawień możesz sprawdzić lub zmodyfikować za pomocą ustawień Twojej przeglądarki. Naciskając przycisk "Wyrażam zgodę" potwierdzasz, że zapoznałeś się z informacjami zawartymi w Polityce prywatności oraz że Twoja zgoda jest świadoma i dobrowolna. Polityka prywatności
The cookie settings on this website are set to "allow cookies" to give you the best browsing experience possible. If you continue to use this website without changing your cookie settings or you click "Accept" below then you are consenting to this.