Mushrooms
Our chanterelles, boletes and king boletes collected in the Polish forests and then marinated in mild vinegar or stewed together with some dried plums, are
an ideal appetizer served with cold dishes.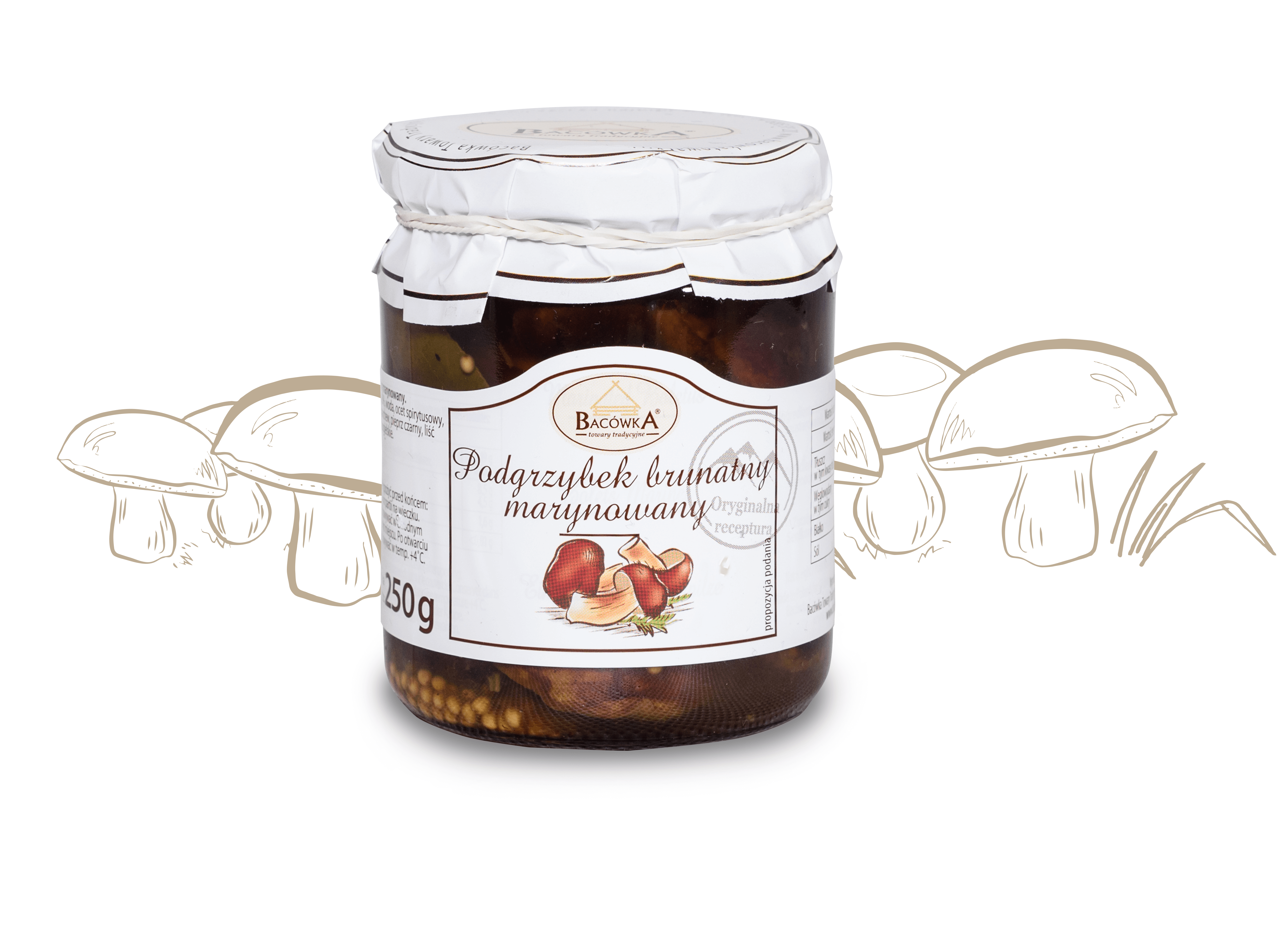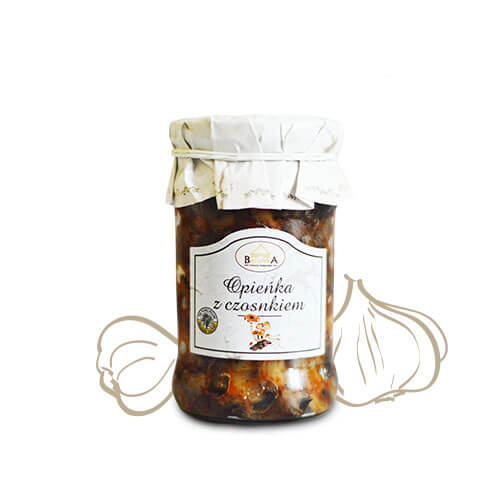 Stewed armillaria with garlic 290g
Armillaria exquisitely cooked with garlic, ideal as fillings for dumplings and pies, in addition to casseroles, as well as a great base for the sauce. There are special, mushroom and garlic aroma and delicious taste.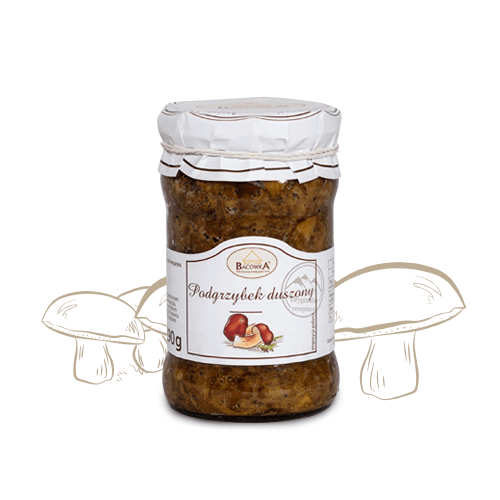 Stewed boletes 290g
Stewed boletes, cooked perfectly and subtly seasoned, it is true, mushroom deal. Perfect for exquisite dishes, including soups, sauces and stews. With the closure of the jar, you can reach for a taste of autumn at any time of the year!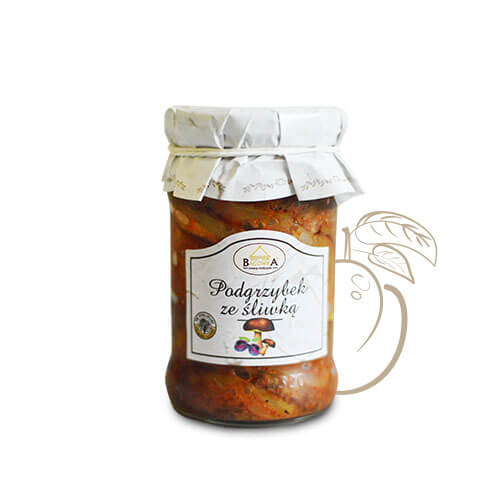 Stewed boletes with plum 290g
The unique combination of stewed boleteswith plum a gem in our mushroom menu. It works perfectly as a salad addition, filling the ears or dumplings or base delicious gravy.
Szanowny Użytkowniku ! Wejście na stronę internetową www.bacowkatowary.pl (dalej: "Serwis"), wymaga wyrażenia zgody na wykorzystanie przez Administratora plików cookies (ciasteczek) w celach opisanych w Polityce prywatności. Warunki przechowywania cookies i dostęp do ich ustawień możesz sprawdzić lub zmodyfikować za pomocą ustawień Twojej przeglądarki. Naciskając przycisk "Wyrażam zgodę" potwierdzasz, że zapoznałeś się z informacjami zawartymi w Polityce prywatności oraz że Twoja zgoda jest świadoma i dobrowolna. Polityka prywatności
The cookie settings on this website are set to "allow cookies" to give you the best browsing experience possible. If you continue to use this website without changing your cookie settings or you click "Accept" below then you are consenting to this.